Motivational & Keynote Speaker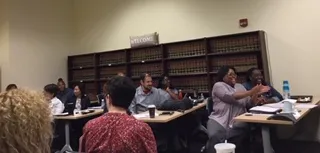 Dr. Sue Speaking at Generations College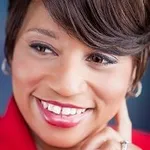 Dr. Penn shares Professional Development Tips on the "Five Best Teaching Practices to Motivate Underserved Students".
"Suzanne Penn, PhD, shared her expertise with the faculty staff on the campus of Generations College on August 31st, 2019. The topic - "Five Best Teaching Practices to Motivate Underserved Students", a Professional Development workshop held during the Fall 2019 Faculty Orientation.
Dr. Penn, a Business Administration professor at Generations College coached the faculty on how to listen and be sensitive to underserved students as they prepare for the world of work.
She advised the faculty to learn more about the students and the college community and to establish themselves as a resource to the students.
Also she suggested that the faculty understand the needs of the students and integrate critical thinking techniques into the lessons, such as journaling.
Dr. Sue is author of "The Pink Corner Office", a 42 year financial guru and business speaker who has inspired companies and individuals nationally.
She provides both content, impact and customized workshops and seminars for universities, colleges, businesses, and organizations!
To book Dr. Penn for your upcoming event, call 312-577-7590 or email us at [email protected] for a customized workshop for your group. Discounted group rates are available for keynote events.