"Managing Your Personal Finances and Getting Student Loan Debt Under Control"

Friday, January 20th, 2023
12:00pm - 3:00pm

$399 per person - this workshop includes a book, lunch, and a certificate upon completion.
AON Center
200 E. Randolph Drive
Suite 5100
Chicago, IL 60601
Call 312-577-7590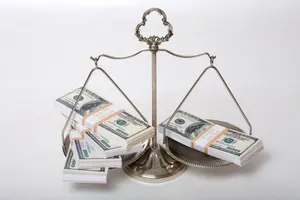 "Do you want to eliminate your student loan, and get your finances under control once and for all?
Let one of Chicago's most trusted tax & financial experts, Dr. Suzanne Penn of MTS Tax Solutions show you how to incorporate best practices within your business and your personal finances".
TESTIMONIALS

Attended "Bookkeeping, Accounting & Tax" Workshop


"The Workshop was excellent!... Dr. Sue was very knowledgeable about organization and financial matters. She helped me to see the true value of my services and myself."



Elsa Harris
Harris House of Music

---
Attended "Managing Your Finances and Getting Your Student Loan Debt Under Control" Workshop
"I learned many new and helpful things that will assist me going forward, such as the importance of better maintenance of my records and banking documents. Dr. Sue is great - keep up the good work, you keep me on target!"

"I just opened a letter from my student loan servicing company. I have been enrolled in the Public Service Loan Forgiveness (PSLF) program for some years. (Thank you to Dr. Suzanne Penn, my accountant and financial planner, for suggesting this.) Nearly $300,000 in debt, for five degrees and certification in Pastoral Care and Counseling are GONE! The slate WIPED CLEAN by God! No taxes are owed in connection with this, as this debt is not considered income by the IRS. Unbelievable! HALLELUJAH!!!"
Dr. Brenda Aghahowa

To schedule your attendance at our upcoming workshop...