"Our goal is to motivate & inspire you to change your life!"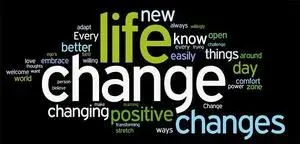 Re-create Your Life Learning Center was named in 2018 as one of the twenty top Life Coaching firms in Chicago by Expertise.
We engage a community of over 2,927 men and women who want to thrive by actively searching for ways to improve their financial wellness. Our mission is to motivate and inspire people to change and re-create their lives. Members of our group seek full, balanced lives as we create a new vision of ourselves.
"Live Your Dreams Seminar"
Presently the center is at work constructing white papers, webinars and online classes relevant to financial wellness and managing change.
"Our mission is to help you Re-create Your Life and achieve financial wellness, says Dr. Sue".

Why? You might be like 73% of most Americans who are stressed by their personal finances.
Hi Thrivers, at Re-create Your Life Learning Center we are inviting you to join us as we take a free course on edX titled The 6 Steps To Healthy Aging! Please join us at https://www.edx.org/course/healthy-ageing-6-steps-let-environment-delftx-eit001x-0.
We invite you to tour our Financial Empowerment Centers, experience our workshops and seminars, and check-out our free resources.
Live Your Dreams by Dr Sue (in Nassau, Bahamas) from Suzanne Penn on Vimeo.

---
To purchase this mug or other inspirational products and gifts, please click here.

Dr. Suzanne Penn
Chief Empowerment Officer
Re-create Your Life Learning Center
200 E. Randolph, Suite 5100
Chicago, Illinois 60601
Telephone (312) 577-7590
Fax (312) 873-4317
www.recreateyourlifelearningcenter.com
We welcome you to click here and share our group!
https://www.facebook.com/groups/recreateyourlife/
Click for a free membership