Welcome
"Create a new vision of you!"
Dr. Suzanne Penn
How would your life change if you could tap into your full potential? What if you could have anything you want for your life? Today you are one step closer to a new you.

As a Life and Business Coach that specializes with financial issues, my goal is to help you uncover your true potential and lead a life that is worth celebrating. Helping you make radical improvements in your personal and business life is my focus. I provide support and guidance as a life coach for transforming the issues that stand in the way of you achieving your goals. Whether you want life or business coaching, help achieving a specific outcome or wish to enhance all areas of your life I can help you get there faster.
" My mission is to help you re-create your life in order to achieve a full life that is in balance. Feeling good about yourself demands an integration of the spiritual, physical, psychological and social aspects of life. Our practice specializes in the financial aspects of wellness ".
Results from the 2022 Survey of Household Economics and Decisionmaking (SHED) indicate a decline in peoples' financial well-being over the previous year.

The declines in financial well being provide an indication of how families were affected by the broader economic conditions in 2022, such as inflation and stock market declines.

The mission of Dr. Sue's Life in Balance - Financial Empowerment Centers is to help Americans become financially well and independent.
If you're committed to creating a more fulfilling and meaningful personal or business life, I look forward to working with you. Contact me today at 312-577-7590 to start your journey toward achieving your dreams and living a life you love!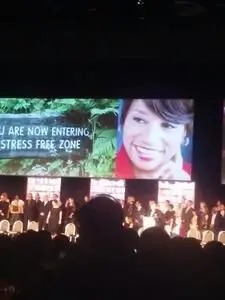 Dr. Suzanne Penn was honored at the 2017 Carl Sandburg Literary Award Dinner at the
UIC Forum where she along with 83 other authors were recognized that evening.
Featured in the picture are best selling author Margaret Atwood (far left),
Dr. Suzanne Penn (center), Chicago Mayor Rahm Emanuel (to Dr. Penn's right), Bruce Rauner - Governor of Illinois, and emcee Bill Kurtis (far right) was in attendance. Oh, what a night!
Please enjoy this relaxing music.
Take this Work-Life Balance Quiz to see how I can help you live a happier and more relaxing life.
---